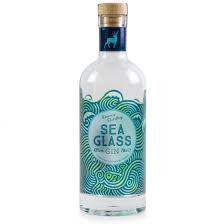 43% ABV  
Deerness Distillery – Orkney   
A family run distillery situated in the Parish of Deerness on Orkney. The team is led by Adelle and Stuart who are keen to build the business around the great ethos of family, friendship, tradition and community spirit. When the distillery was being built everyone pitched in to get Deerness Distillery up and off the gound.  
Seaglass gin will evoke your senses with each sip. Taking you on a pleasurable sensory journey through warm spices, hints of citrus and of course juniper. A reflection of the Orkney Islands ever changing seascape.  
Garnish with a sliver of lemon.