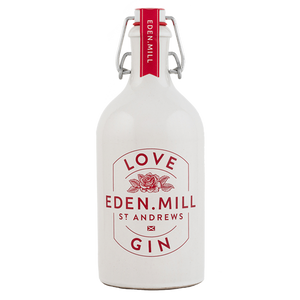 42% ABV 
Eden Mill - St Andrews  
Founded in 2015, Eden Mill were Scotland's first single site Distillery and Brewery on a mission to reignite the lost distilling and brewing culture in St Andrews. Applying modern methods with traditional practices Eden Mill create a wide array of flavours in their gins which has proved a very popular move.  
Using a mixture of locally sourced and more exotic botanical's Eden Mill have created this little number! Pale pink in colour which comes from the use of Hibiscus and Rose Petals which also provide flavours of sweet vanilla, marshmallow and floral notes.  
Garnish with a few fresh raspberries.