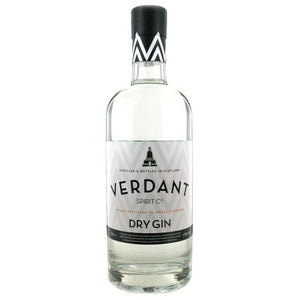 43% ABV   
Verdant Spirits – Dundee   
Established by Andy Mackenzie in 2017 Verdant was the first distillery in Dundee for nearly 200 years! Thankfully he put an end to this awful drought. Set in a Victorian engine house for one of Dundee's weaving mills it is stunning and is the perfect setting for the creation of this wonderful gin.   
An aromatic juniper led gin with notes of fresh citrus and warm earthy notes along with a welcome spice to give balance. Inspired by the City of Dundee's rich trading history a really banger!   
Garnish with a sliver of fresh orange.